This post may contain some affiliate links. when you buy something through these links, I earn a small commission at no extra cost to you. This helps maintain my publishing activity. Thank you!
Brioche or "El Gors" is a sweet Krachel linked to Moroccan food cities like Fez, Marrakech, and Rabat. It is traditionally made small and sweet. In addition to the basic ingredients found in any other bread, brioche rolls are perfumed with other ingredients such as anise, sesame, and orange blossom water, which give them their unique taste!
Brioche bread is soft, fluffy, and light. It is perfect for different toppings; sweet and savory. Also, some people use the brioche dough for wrapping their favorite fillings like meat, fish, and different other flavors. In Morocco, these golden loaves are basically sweet and served with mint tea, honey, and butter, either for breakfast or snacks.
In this article, I will share with you one of the best Moroccan food recipes; the small brioche bread that everyone can make at home. It is sweet and perfumed with orange blossom water, sesame, and fennel seeds. This North Moroccan Brioche has a unique authentic flavor. You need just to follow the method and you will be able to prepare it like a pro!
How To Make Brioche, The Moroccan Sweet krachel: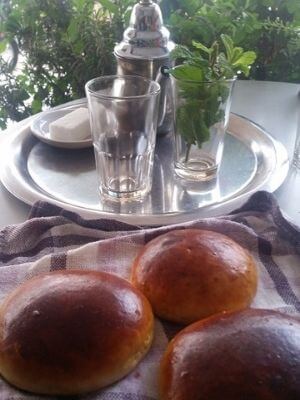 Ingredients:
To prepare 10 Brioche loaves you will need:
Preparations: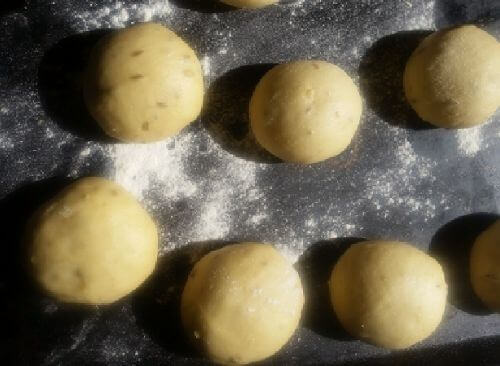 First, mix the yeast with warm water in a small bowl (you can heat the water to 38 degrees with the yeast using a Thermomix). Add a spoonful of flour, mix, cover, and leave the preparation rise for a few minutes (about 10 minutes).
In a bowl, add the other ingredients; the flour, the yeast mixture, the sugar, the melted butter, and a small pinch of salt.
Start combining the ingredients energetically. Add one egg and the orange blossom water. Sprinkle the sesame and the fennel seeds, and add the milk slowly until you form a paste.
Flour your work surface, and knead the dough (for about 15 minutes) until it is smooth but not sticky (if it is sticky, just keep adding a little bit of flour until you get the paste required).
Once finished, place the dough ball in a floured bowl, cover it, and put it in a warm place to rise (for about 30 minutes according to the temperature). The dough ball should rise well and triple in volume.
Now, oil your hands and start shaping the dough into small balls using the palm of your hand. Press softly with your fingers on the top of the small balls to give them the final shape.
Cover a baking sheet with parchment paper, and place the small brioches on it. Cover them, and let them rise for another 30 minutes.
Preheat your oven to 375°F/190°C.
Meanwhile, brush over the loaves of bread with an egg. Some people prefer using just the yolk mixed with a little bit of vinegar (about 2 or 3 drops; just to remove the strong smell of eggs). You can sprinkle more sesame seeds on the top if you like.
Bake them for 20 minutes until they are perfectly golden.
Let them cool for about 15 minutes before serving.
Brioche bread freezes perfectly. So, you can double this recipe and consume them whenever you like!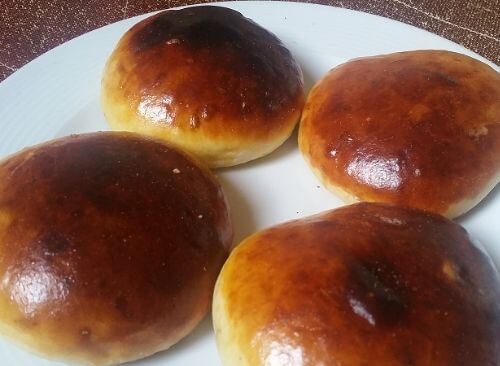 As soon as you taste it, you will love this sweet Moroccan krachel! Do not hesitate to give it a try! Enjoy!
If you love Moroccan bread, try this amazing Batbout pita bread and the popular Msemen flatbread.
Please, share this article !