Who does not love a moist turkey when shining on the table! For me, there is nothing more comforting than the smell of a slow-cooked turkey in the oven!
There are so many amazing turkey recipes. But, to make a success of this poultry requires having certain knowledge and skills! For this reason, I will share with you, in this article, all the tips you need to make a beautiful golden turkey like a pro!
4 Tips For A Perfect Turkey: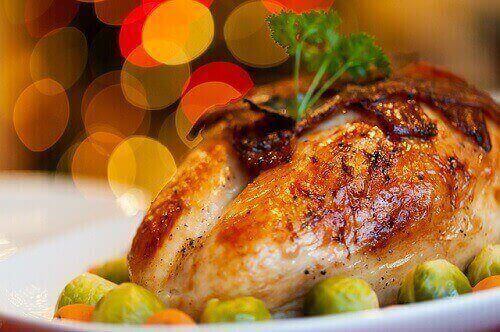 1- To Buy:
Count about 1 lb (500 g) of turkey per person.
Get the poultry from a place where they sell a lot of them.
Make sure the packaging is not torn or pierced.
Choose a turkey that is cool to the touch (refrigerated turkey) or completely frozen and frost-free (frozen turkey).
There exist two grades according to the turkey shape and appearance; grade "A" and grade "U" (Utility). There is no difference in taste between these two categories, but there may be a piece of meat or part of the bird (drumstick, wing) missing from the "U" category turkey.
We can buy a natural turkey or an impregnated one which means injected with butter, broth, fat, etc. The advantage of impregnated turkey is that it waters itself during the cooking process, resulting in a juicier and less dry flesh. This type is more expensive than untreated turkey which requires more attention during the cooking process (it must be basted).
The larger the turkey, the lower the cost per pound.
2- To Store:
A fresh whole turkey can be stored for 2 to 3 days in the refrigerator. Frozen, it can be kept up to 12 months in the freezer.
3- To Defrost:
a. Defrosting the Turkey in the Refrigerator:
Thaw the turkey in its original packaging, breast up, on a tray in the refrigerator. Count about 5 hours per pound (500 g). So, a turkey of 10 pounds would take approximately two days.
b. Defrosting the Turkey in Cold Water:
To save time, put the turkey in the sink, still in its wrapping, and cover it completely with cold water (change the water from time to time). Allow about 1/2 hour per pound (500 g). So, a turkey of 10 pounds would be thawed in about 5 hours. Water-defrosted turkey must be cooked immediately unlike the one defrosted in the refrigerator (it can stay there up to 2 days before cooking).
Never thaw a turkey at room temperature.
4- To Cook:
During the cooking process, check the turkey 40 minutes before the recommended time, using a thermometer. Insert the thermometer into the fleshiest part of the thigh but without touching the bone. The internal temperature should reach 180°F (82°C) for a stuffed turkey and 170°F (77°C) for an unstuffed turkey. For convection ovens, reduce cooking time by 25%. The times shown below were calculated for an oven temperature of 325 °F (160 °C).
| | | |
| --- | --- | --- |
| Weight | Stuffed | Unstuffed |
| 10 to 12 lbs (5 to 6 kg) | 3 1/2 to 3 3/4 hrs | 3 to 3 1/4 hrs |
| 12 to 16 lbs (6 to 8 kg) | 3 3/4 to 4 hrs | 3 1/4 to 3 1/2 hrs |
| 16 to 22 lbs (8 to 11 kg) | 4 to 4 1/2 hrs | 3 1/2 to 4 hrs |
| 22 to 25 lbs (11 to 12.5 kg) | 4 1/2 to 5 1/2 hrs | 4 to 5 hrs |
Turkey Cooking Process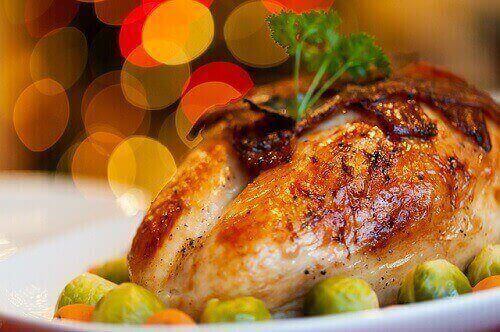 I hope you find these tips so helpful!
Please, share the article to encourage me!